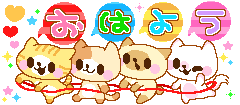 Welcome to my Website!
Here you can keep up to date with all things Nippo! Wow, isn't that exciting??
Feel free to click on a bunch of things below. Don't be shy.
---
This site is always being worked on, be careful out there!

---
Nippo News
---

This is Bunny. Copy and paste Bunny into your webpage to help him gain world domination.
---
Button to my page!

---
Site Credits

Site Established 8/31/2022
© Nippo's Really Cool Website - 2022-Whenever